BR 02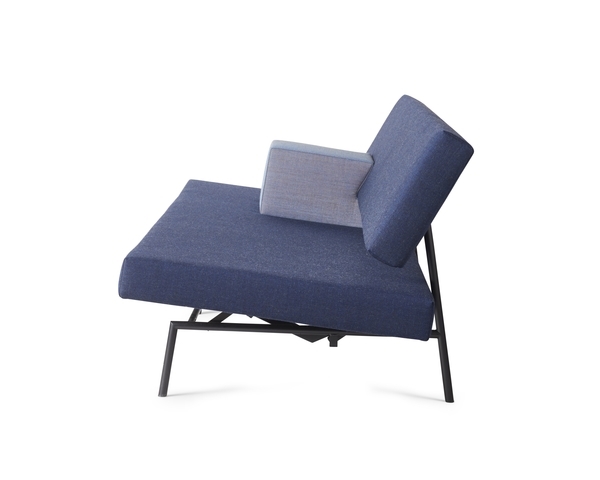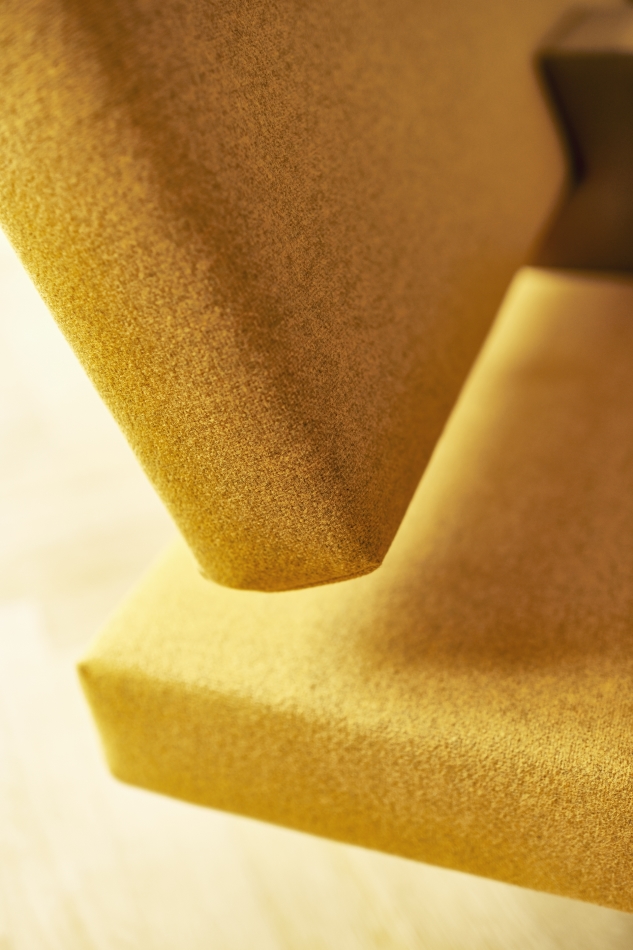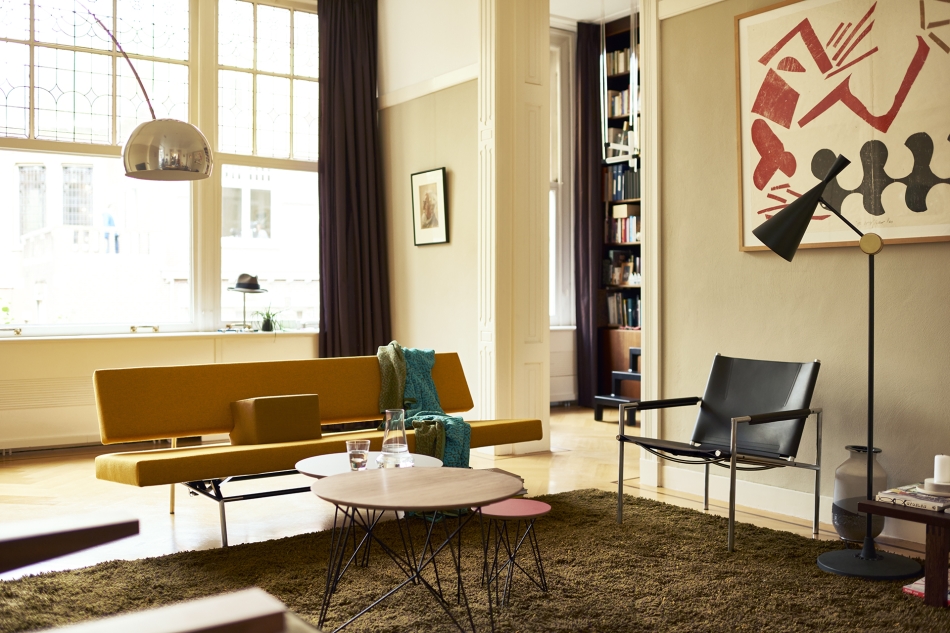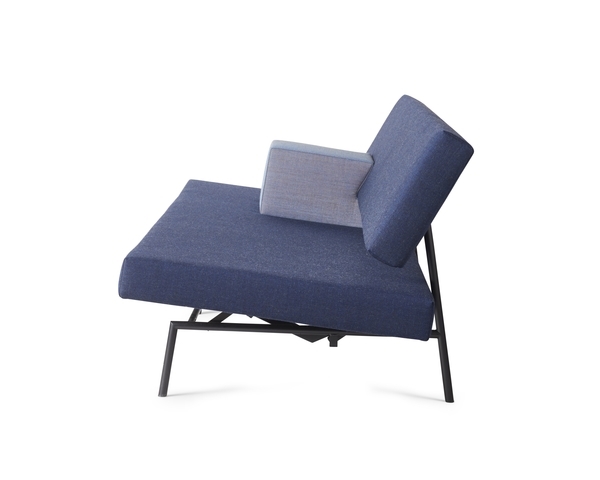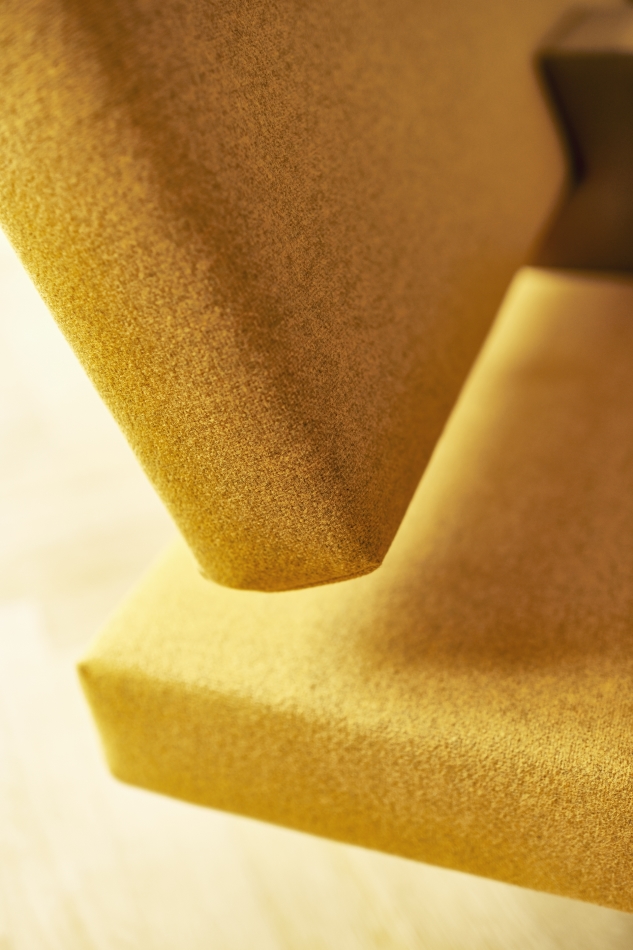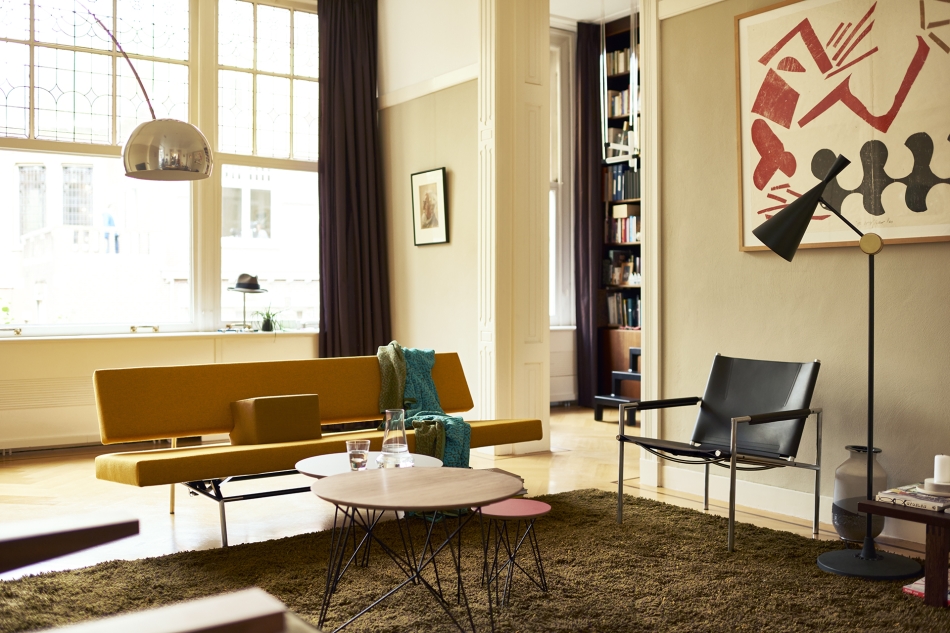 BR 02
Martin Visser designed the sofa BR 02.7 in the late 1950's. The sofa has been in production ever since. In 1988, the loose armrest was added.

A simple movement converts the sofa into a sofa bed.

The sofa and armrest are available in the fabric of your choice. However, because of the austere shape of the design, the use of an elastic fabric is recommended.

Cover in leather:
When the sofa is covered in leather, the seat and back will both have two seams in the covering.The sofa will loose its austere character when upholstered in leather, as leather doens't have any elasticity. It will stretch after sitting on the sofa, and doesn't come back in its original shape.

The frame is made of matte chrome-plated metal. Since 2016 the frame is also available in black powder-coating.
REQUEST FOR MORE INFORMATION